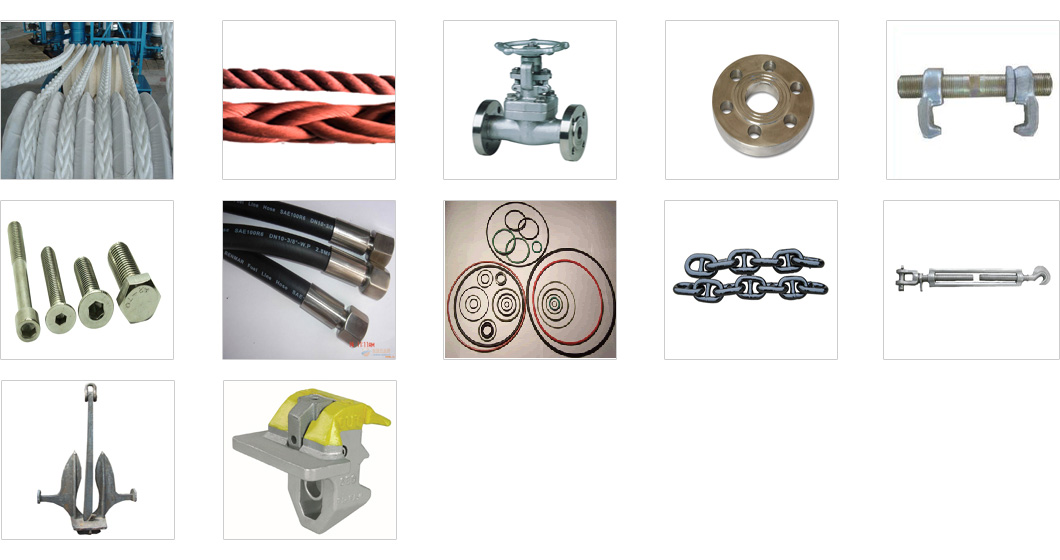 We supply ship's store. We can delivery ship's store on board at the ports inChina,Korea,Japan, Taipai, Hongkong,Thailand,Singapore&Malaysia, etc.
We supply the lashing and mooring Material, anchor and anchor chain with class certification,also the special container fittings,include advanced automatic twist locks。
We offer Lubricating Oil very well for Shell, Gastrol, BP & Total.